About KAT
In 2009 it was clear that there was still room for a new modern torrent community that could benefit from the huge changes of large p2p sites. Many file-sharing sites were closed or under fire by authorities, so in February 2009 a fresh engine KickassTorrents was established. Today, being more than three years old, KickassTorrents has found its place. The site has many innovative functions that have been improved out of the elder systems. Now it has more than 10 million files being shared on the whole, as hundreds of thousands of users communicate and share data daily in different languages worldwide. The ad-free version with faster speed and more benefits is there for registered users. Since the beginning of 2012, KickassTorrents holds its place in top 3 of the most used torrent sites. Its user activity and the number of members is growing rapidly.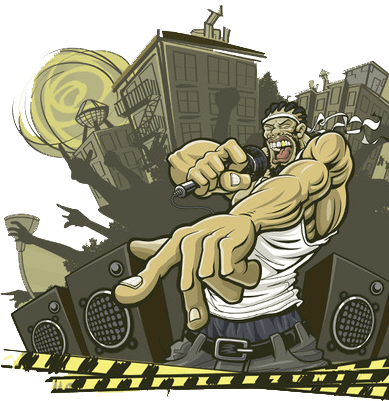 Basics on how to use
With millions of indexed torrents, KickassTorrents has become one of the most prominent torrent search tools in the recent decade. The service is available for anyone who wants to use it without them having to register. Any user can try the service out and explore its features and uses without ever having to sign up. The registration is completely voluntary and is not necessary to use the basic features. However, when one registers for KickassTorrents, he gains access to numerous other tools that he could not use before. The Pirate Bay search will be more comprehensive and enjoyable for those who do take the time to submit a registration.
About the content online
The content available is nearly inexhaustible with thousands of new torrents being added daily. While it works like and is labeled as a search engine, KickassTorrents is not normal search engine. While it does perform customizable searches, the results are files rather than pages. These files come from the countless users who participate in the service. Anyone can share their audio and video files over the torrent portal while the site monitors submissions to verify their safety.
The technical definition of the site is a directory, collection several millions of files from individual users. This allows for collaboration of a worldwide network of people to share their files and help others benefit while benefiting themselves. Any upcoming music artist can share their songs with the world to gain a following and build to a future more glamorous career. Amateur videographers can share their movies to get their name out there as they build a portfolio.
Whatever one's specific desires and niche, anyone will find a helpful tool with KickassTorrents. They can either find useful and enjoyable files, or gain a presence on the web.
Short introduction of history
It was in the year 2009 that KickassTorrents made its debut and instantly won widespread recognition. Since then, the site has given a very helpful tool to multiple millions of users. It has even risen to be the third most popular service of its kind. Countless people have become satisfied users, finding this service a real benefit, and have voiced this sentiment.
Despite its popularity and proven service, nothing is without both its positives and negatives. While a numerous amount of files are available, a file can only be shared by those who are currently online. This limits how many people can access one's files to the time that he is actually connected. This also means that the time that downloading may take is unpredictable because different services vary, and it may end up taking much longer for some files than expected. This may lead to the user not having enough time to finish his download.
This slight inconvenience, however, is greatly outweighed by the benefits that are incurred when one uses the Music Frost program to aid their search. A person who needs some fresh music to listen can find just about any song and artist that their ears desire. With this helpful tool on their personal computer, no one will run out of fresh music to delight their soul.
The search makes it easy to find just what you are looking for. A search can be conducted by the name of the composer, or it can be done by the name of the song. The user will often also find other similar files that he may enjoy.
More regarding the download tool
Because KickassTorrents is a relatively unfamiliar tool to many casual internet users, some explanation might be necessary regarding its use. Once the best torrent client is obtained, one can simply go to the website and search for their preferred file.
The user should click the "Bit Torrent" option before searching. Many results will likely appear for the search topic, and it is recommended that one narrow his search to those with the most seeds because this indicates its quality and trustworthiness.
KickassTorrents takes its place as one of the internet's most well known and most trusted BitTorrent sites, earning its place as the third in the world in 2011. It has outlasted many of its competitors to now be called the oldest large BitTorrent service still around. KickassTorrents has weathered the technological challenges and legal battles of the last decade to maintain its current place of honor.
With more than twenty million users, it is a favorite choice for sharing large media files. Both songs and full videos can be downloaded. This makes it seen as not only the best in its mother country, but also in the whole world. This multiplicity of attention naturally brought its share of law battles as other companies tried to shut it down. But the site managers have successfully fought these battles and maintained their prestigious status. Their victory has brought continued benefit to the public that cannot be found anywhere else.
The system is running smoothly
While many search engines and file download options are available all across the worldwide web, KickassTorrents rises to the top with its superior technology and programming. As the most advanced of its kind, it services users across the globe and has not one, but two servers. Each one is on a different contentment. With both Sweden and Canada housing these physical locations that make up KickassTorrents, users can be assured that the website will be running twenty four hours a day, seven days a week.
These servers are updated hourly to keep as current as possible and give users the most comprehensive database to choose from. The search feature is extremely simple, making the most technologically ignorant person to be able to find what he is looking for with just a little instruction. This is proven by the twelve million searches that run through the servers each day, finding valuable files.